The Human Body
Experiment with the five senses
Explore your senses and learn about the human body in the process. An ideal beginner introduction for children to understand their body better!
Free Gift Available
$69
or 4 payments of $17.25 with

Learn more
In Stock

(Hurry Only 3 Left!)
FREEBIES! Buy The Human Body & choose from one of these free gifts!
Tap here for details!
To claim your freebie simply add The Human Body to your cart and you'll see the button to tap "add freebie" to your order.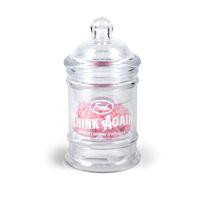 FREE With This Item!
The Human Body Science Kit will let children as young as five carry out exciting experiments. Experimentation, astonishment and play are all connected. There will always be a good amount of fun in the learning process. Descriptions and explanations are simple to help young researchers understand. They will learn more about their bodies. In doing so, they will awaken their enjoyment of scientific research.
More 2 Science understands that children are curious and thirsty for knowledge. This kit will help them learn about the world and understand their environment.
What's Included:
That's you! A few experiments that are all about you.
Listen up! The ears, sense of sound, and body noises.
Take a look! The eyes, lungs and stomach.
Feel it! The skin and the sense of touch.
Smell it and taste it! The mouth and nose and the senses of taste and touch.
Don't fall! The sense of balance.
Tricked out! Optical illusions and other body tricks.
What's included to perform 26 exciting experiments:
48-page full-colour guidebook
Die-cut cardboard
Peephole hand sheet
Fingerprint sheet
Accordian info card
Tactile shapes
Tube
Funnel
Red measuring cup
Blue measuring cup
Yellow measuring cup
Measuring cup lid
Game board (cup holder)
Hourglass
Spinning top
Feather
Mirror
Chalk
String
Polystyrene foam ball
Thick rubber band
Thin rubber band
Recommended for ages 5 and up.
This kit is a fantastic introduction to human anatomy and body systems, and is perfect for future physicians!
The Human Body Reviews
Be The First To Review This Product!
Writing a review for products you have purchased
Other Budding Scientists Also Bought
When people buy The Human Body they normally buy these too:
More From Science Gifts
Most popular from the Science Gifts category:
Featured By
More 2 Science Products & Brands have been featured in these awesome places: